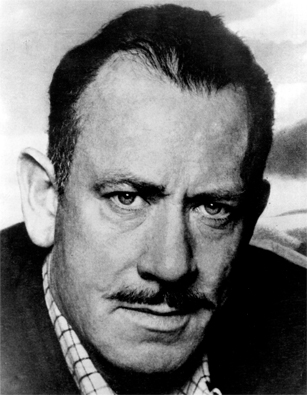 John Steinbeck is one of the best-known and most revered American literary figures. He won the Pulitzer Prize for his novel Grapes of Wrath (1939), highlighting the lives of migrant farm workers in the Salinas Valley, and was awarded the Nobel Prize for Literature in 1962. Seventeen of his works, including Cannery Row (1945), The Pearl (1947) and East of Eden (1955), were made into Hollywood movies.
Monterey County Beginnings
Steinbeck was born about 30 miles from Cannery Row in Salinas, California, on February 27, 1902. He graduated from Salinas High School in 1919 and attended Stanford University, about 90 miles north of the Monterey Peninsula. He married his first wife, Carol Henning, in 1930. They lived in Pacific Grove next to Cannery Row, where much of the material for his books was gathered.
Cannery Row Characters
Steinbeck's strong personal attachment to Monterey was perhaps inevitable. Living in Pacific Grove, in a house owned by his father, Steinbeck wrote stories spiced with the vibrant tales of cannery workers and roughnecks he knew.
Cannery Row ignited Steinbeck's imagination, and his affection for the colorful mix of people there influenced a number of stories and characters. Tortilla Flat (1935) received the California Commonwealth Club's Gold Medal for best novel by a California author and marked a turning point in Steinbeck's career.
Cannery Row (1945), one of Steinbeck's best and most widely read fictional works, immortalized Cannery Row as a one-of-a-kind neighborhood of fish packing plants, bordellos and flophouses, and made it the most famous street in America. Sweet Thursday, the sequel to Cannery Row, was published in 1954.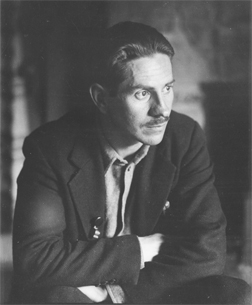 Steinbeck & Ed Ricketts
In 1930, Steinbeck met Ed Ricketts, an accomplished marine biologist who operated the Pacific Biological Laboratory at 800 Cannery Row. Ricketts was the inspiration for the character "Doc" in Cannery Row, although he wasn't called Doc in real life. Ricketts brought Steinbeck along on his outdoor adventures studying the biological mysteries of the "Great Tidal Pool" near Asilomar Beach and on a voyage to the Sea of Cortez.
In 1948, Ed Ricketts was hit by a train after his Buick stalled on the tracks near Cannery Row. Today, the location of the train accident is memorialized with a bust of Ricketts at the street corner adjacent to the Monterey Plaza Hotel & Spa.
Steinbeck died on December 20, 1968, in New York City. His ashes were placed in the Garden of Memories Cemetery in Salinas.
For more information about John Steinbeck's life and work, visit the National Steinbeck Center.
Synopsis of Cannery Row
Cannery Row follows the adventures of Mack and the boys, a group of unemployed yet resourceful men who inhabit a converted fishmeal shack on the edge of a vacant lot down on the Row.
Mack and the boys want to do something nice for Doc, the gentle and intellectual proprietor of a biological supply house, a fatherly and kind figure to all. They make elaborate plans to give Doc a party, but the plans go awry, and Mack and the boys must seek a way to make things right.
The book weaves in poignant tales of other colorful denizens of the Row and paints an unforgettable portrait of the once vital canning district on the brink of its disappearance.